Little Tuna's
big dreams
Fish-X participant Kate Lamason and husband Rowan are taking on the big players in the canned tuna market with all-Australian Albacore Tuna products.
Fishing vessels based in Cairns, Queensland, bring home sustainably harvested Albacore Tuna.

Fishing vessels based in Cairns, Queensland, bring home sustainably harvested Albacore Tuna.

Canned tuna is one of Australia's most popular seafood products, but after the decline of local processing, all of it has been imported in recent years.
This is despite availability of sustainably sourced Australian tuna, in particular Albacore Tuna (Thunnus alalunga).
Stepping into this gap are fisheries insiders, the husband-and-wife team of Kate and Rowan Lamason.
This year they established their Cairns-based company Little Tuna using Albacore Tuna, which Rowan describes as an under-valued and under-used species with a delicate, firm flesh that retains a pleasant white colour once cooked.
"A huge part of the product we are marketing revolves around issues of quality, sustainability and Australian-sourced fish. We saw a gap in the market, given the lack of Australian canned tuna. It provides the fishery with an opportunity to value add."
High-quality Australian tuna
The tuna is primarily sourced from Great Barrier Reef Tuna, the Lamasons' family-owned fishing enterprise run by Rowan's father.
Having been born into a fishing family and worked as skipper, Rowan knows firsthand the care taken to conserve Albacore Tuna stocks and the onboard procedures to ensure quality.
"The fish is caught using hook and line gear from a fleet of three vessels fishing in the Eastern Tuna and Billfish Fishery, which is governed by the Australian Fisheries Management Authority," Rowan says.

"Fishing trips are kept deliberately short – to about seven days – to maintain the tuna's quality.
Healthy, tasty products
"This ethos continues inside Little Tuna where we cook with carefully selected high-quality ingredients, right down to selection of the best-suited oil for bottling."
Initially the couple developed three products: tuna in oil, tuna in oil with chilli, and tuna with lemon and pepper.
They sell these online and through an increasing number of retail outlets. They worked up these products themselves, spending about six months assessing hundreds of recipes, testing the results on family and friends. And occasionally – given a grand failure – on the dog.
They settled on rice bran oil, which they found was the healthiest option and, being flavourless, did not overpower the tuna. There was also a steep learning curve related to entering the food industry, including food safety regulations and marketing.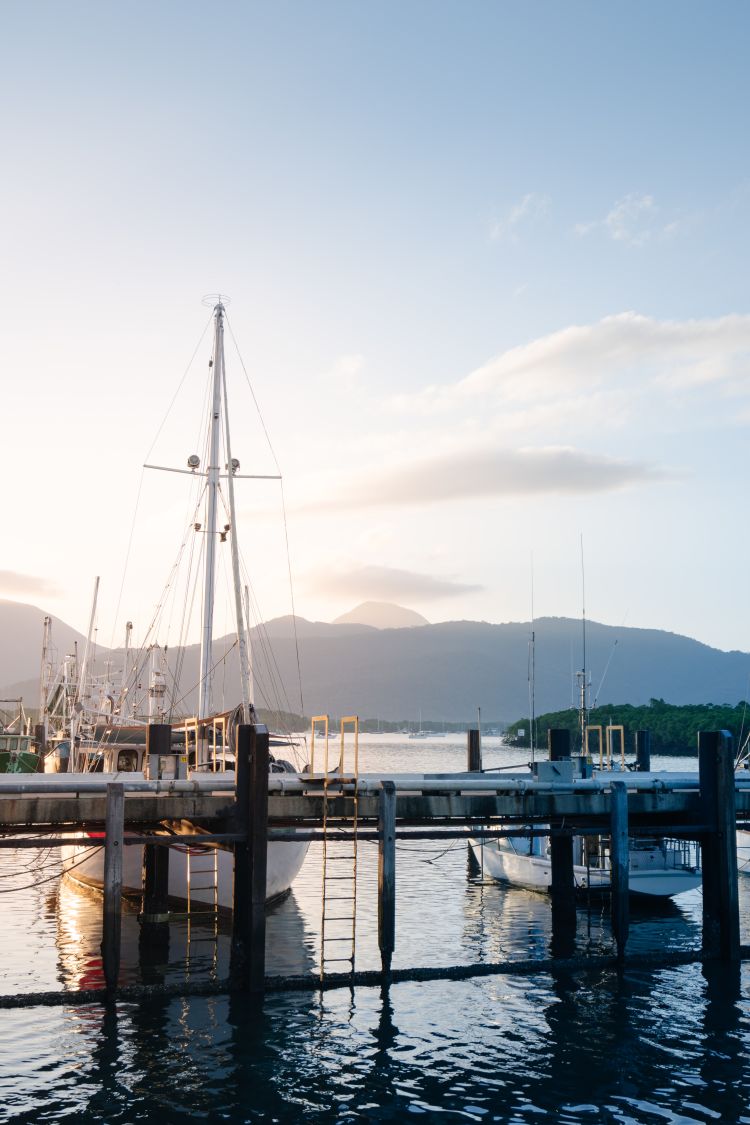 Fish-X support
In June 2018, Kate took part in Fish-X program, an initiative of the Fisheries Research and Development Corporation (FRDC) and run by X-Lab Ventures, to mentor start-ups in the seafood sector.
She attended a Fish-X hackathon in Sydney, and says the event provided some great benefits, both personally and for the business. She received training, advice, feedback, networking contacts and even opportunities to refine her pitching skills to stockists.
Kate credits the program with increasing her confidence and helping to formulate a nuanced, forward-looking business plan to grow the company and reach consumers across Australia.
"The hackathon provided vital confirmation about the quality of our products."
And realising there were no competitors in their market niche – sustainable, premium, Australian sourced tuna – they've gained the confidence to move forward and to make use of contacts to grow the company. These new contacts also mean they no longer need to do all the product development work in isolation and by a costly process of trial and error, Kate says.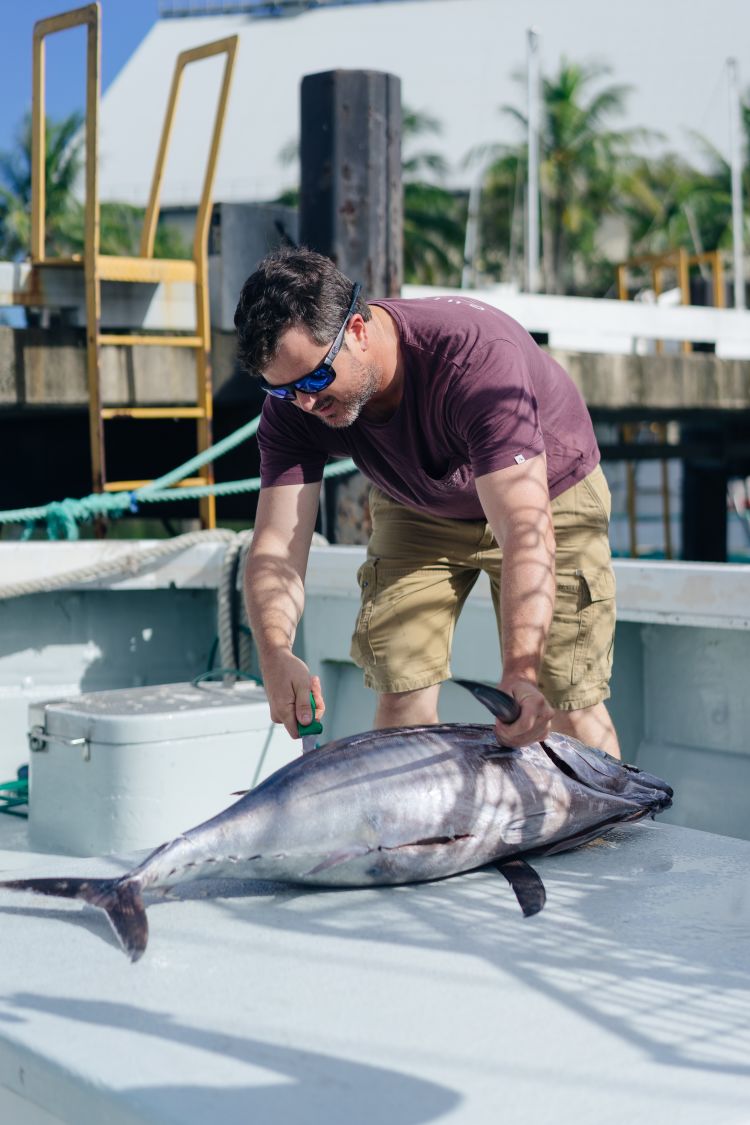 Expansion and automation
The game plan is to expand the company enough to raise the capital that will allow them to shift from their three $1000 cookers to the automated efficiencies of a $100,000 industrial cooker.
Without the automation, Little Tuna sales are limited by their manual cooking processes. "Automation at the cooking phase is where we can gain efficiencies without compromising the quality associated with the Little Tuna brand," Kate says.
They will be able to reconfigure their operation, maintaining the same staffing levels to make more product of the same quality much more efficiently.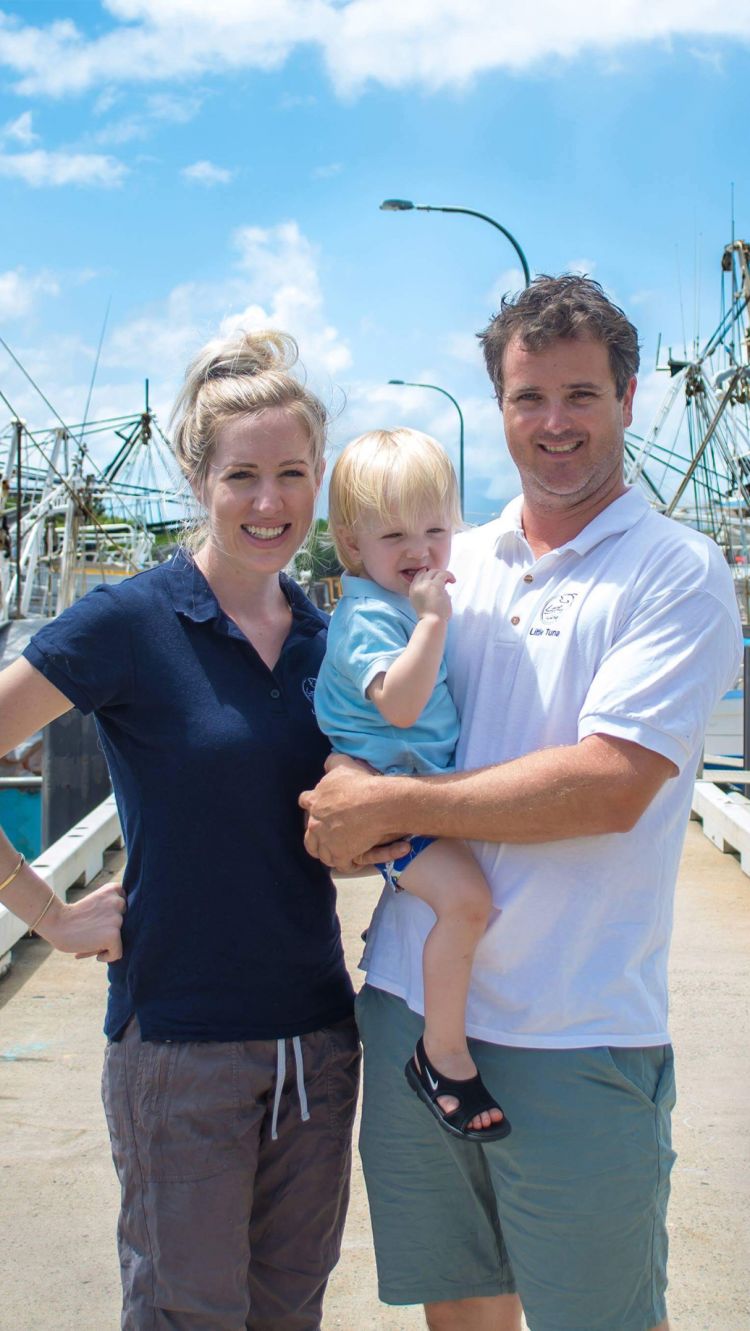 "That's where we want to go and we are well on our way," Kate says.
To reach their target, they have focused on marketing and on increasing the range of flavours of their tuna product.
In November 2018, Little Tuna launched two new flavours: tuna in olive oil and tuna in spring water. These were the flavours that consumers asked about most frequently.
Value of networks
"When it came to acting on that consumer feedback, it really helped to have skills gained at the Fish-X hackathon," Kate says. "I relied on those skills across the development process, from sourcing ingredients, to contacting agencies that could provide services to the food industry."
Particularly helpful were Brett Wedding, from the Queensland Department of Agriculture and Fisheries, and Gordon Young, from Foodstream.
Selection of the olive oil proved especially finicky. Kate and Rowan wanted an Australian product for its unblended quality. At the same time, they did not want to overwhelm the flavour of the fish. They finally settled on a light-tasting blend that meets their requirement for quality and reliability of supply.
"Besides the two new flavours, we are also working on an entirely new product as well," Kate says. "That's taking a little longer to get to market as it requires more testing."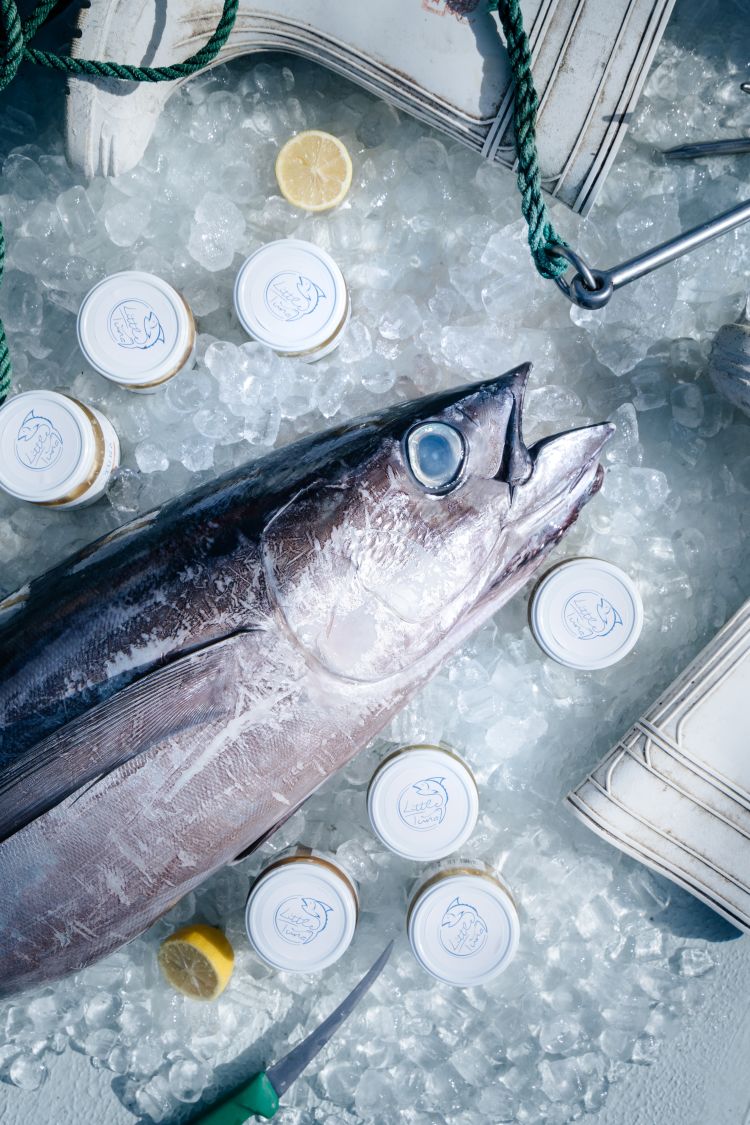 Sustainable Albacore Tuna
For consumers concerned about seafood provenance and sustainability, the Australian Fisheries Management Authority classifies Albacore Tuna's fish stocks as 'sustainable' in Australian fisheries.
The species is found throughout the Pacific and Indian Oceans, and is a highly migratory species that travels long distances. They are commonly found in eastern Australian waters and are caught with low levels of bycatch.
The Commonwealth catch of Albacore Tuna is managed by quota, which means the catch is restricted by weight, with the limit for the 2017-18 season set at 2500 tonnes. There are also limitations on the type of gear used to fish for Albacore Tuna.
They grow up to 1.2 metres long and 55 kilograms, although they are more commonly found at 50 to 90 centimetres in length and 3 to 22 kilograms. They live up to 13 years.
Based on a story published in the FRDC's FISH Magazine, Vol 26, No.3 September 2018

Working on an innovative idea? Fish X can help